In Fortnite Chapter 4 Season 1, you will be able to choose from a group of Reality Augments that improve certain aspects of the game. The Tactical Armory is one of the Augments you can select in the game and rewards players with two weapons. Here's how to use the Tactical Armory Augment in Fortnite.
How to get Tactical AR in Fortnite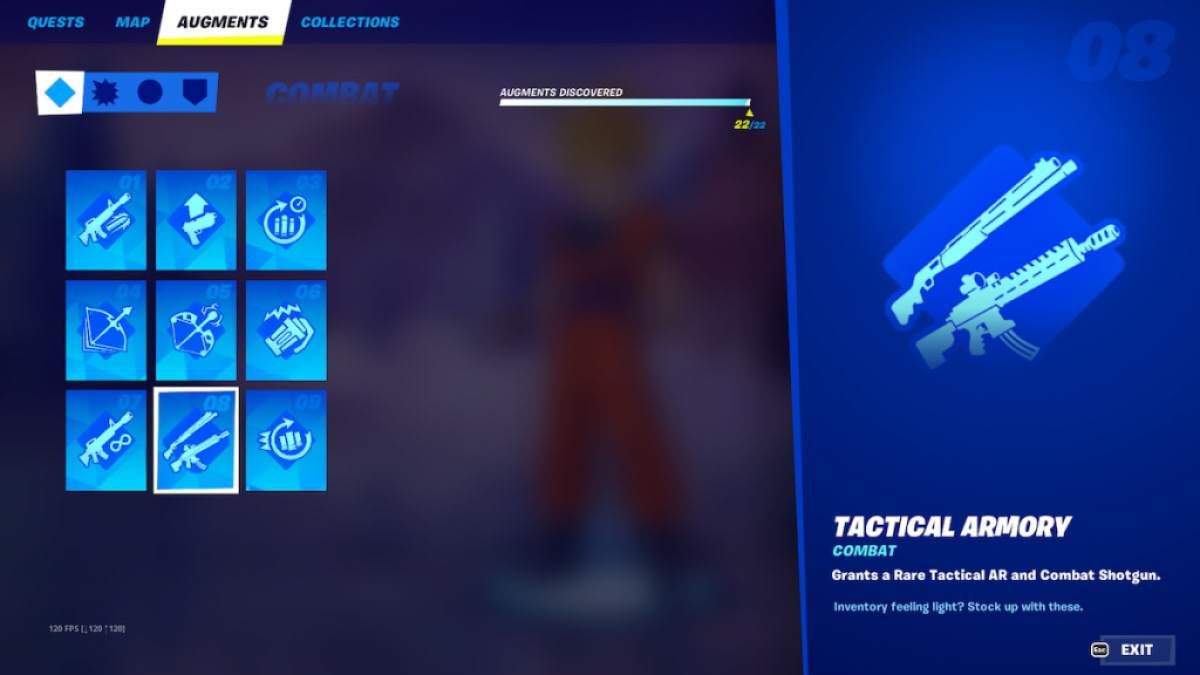 The Tactical Armory Augment in Fortnite falls under the combat category and rewards players with the tactical AR and the Combat shotgun. Selecting this Augment in-game removes the Rare variant of both weapons. You can even upgrade them at different upgrade stations by spending gold bars. The Combat Shotgun is a powerful weapon and very effective at close range, but falls short against the Thunder Shotgun.
The Tactical AR is one of the best weapons in the game right now. This weapon has a red dot scope attachment equipped, and you can aim down to see through it. The Tactical AR has an easy-to-control recoil pattern, making it exceptional at mid-range. The rare variant of this assault rifle deals 21 damage and has a 30-round magazine size.
Related: Fortnite Winterfest 2022 – Are there hidden things in the Cozy Lodge?
You can also combine different Reality Augments with the Tactical Armory for better results in a match. For example, players can select the 1st Round Augment to deal additional damage with the first round from the magazine. Similarly, using the Rifle Recycling Augment gives you a chance to conserve ammo. You can also use the storm mark or forecast augment to gain better insight into area movement and find enemies within the circle. Be sure to experiment with different Augment combinations to get ahead of your opponents in Fortnite Chapter 4 Season 1.
Wondering how to take control of POIs in Chapter 4? Check out How to Capture a Point in Fortnite in MyFullGames.