Screenshot from MyFullGames
Disney Dreamlight Valley is a life simulation adventure game where you can interact with your favorite Disney characters. There are so many fun activities to complete in the Valley, but one of the best is cooking special Disney-themed meals. These meals can benefit you significantly, allowing you to earn Star Coins, restore your energy, and are one of the best ways to make friends with the characters around you. Here's how to make this quick and easy salad green to add to your collection.
Green Salad Recipe at Dreamlight Valley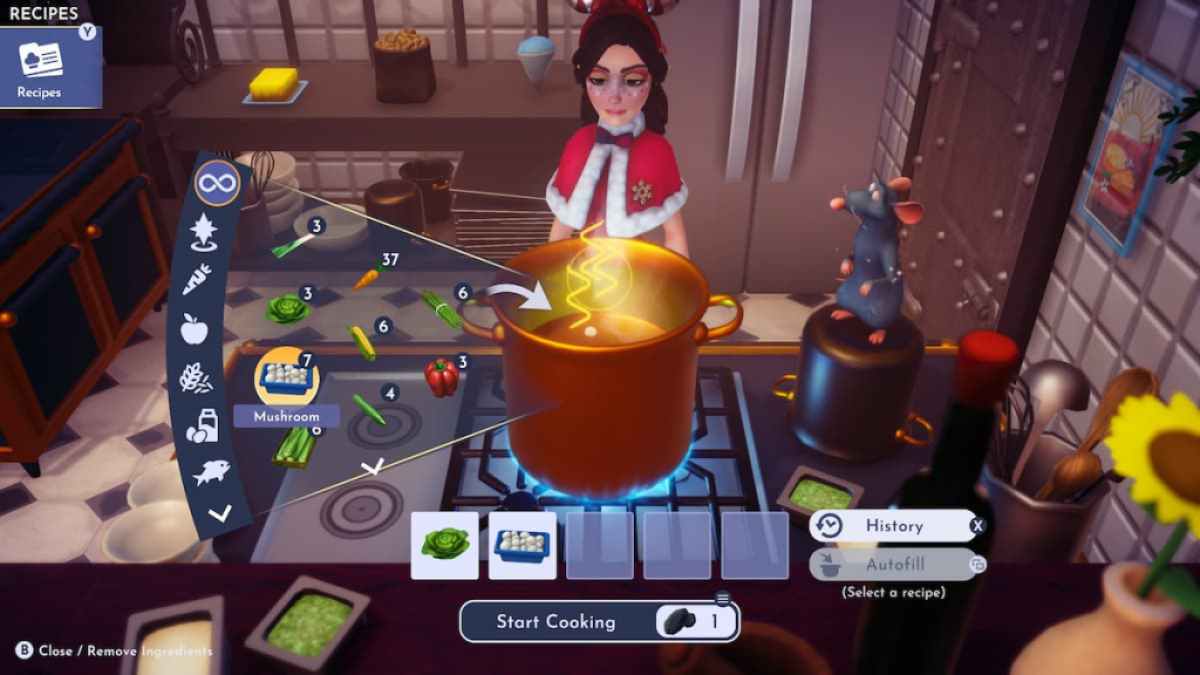 You can create various salads around Dreamlight Valley, ranging from one star to five stars. It can also be one of the most relaxed meals to make since it's pretty easy to guess what ingredients to make. This green salad is only a two-star recipe, which means you'll only need two simple components.
Despite being a simpler salad recipe, it can still benefit you in a number of ways. When eaten, it can restore up to 323 energy, or you can sell it at any of Goofy's stalls for 49 Star Coins. Don't forget that some characters may also want it as a daily gift or order it from the restaurant, which will allow you to boost your friendship with them. Here is everything you will need:
Lettuce x1
any vegetables x1
Related: How to cook a tasty salad in Dreamlight Valley
Where to get ingredients for green salad in Dreamlight Valley
Tracking down the ingredients to put in this salad can be extremely easy. You won't even need to stray far. The main item is the lettuce, which is the entire green element in this salad. The other ingredient can be substituted with whatever you have already stored, or you can go ahead and buy or find seeds for another vegetable in the same biome as your lettuce. Carrots are a good option as you can also find seeds for them at Night Thorns. Or you can walk a bit further into the Glade and find some harvestable mushrooms on the ground. This is where you can find everything you need:
Lettuce: Peaceful Meadow, purchased from Goofy's Stall for 12 Star Coins (3 Star Coins per seed)
Vegetable: Any biome, collectable or purchased from Goofy's stall
Take these two ingredients to any cooking station and combine them to make this two-star dish. Gobble it up to regain some energy or save it to gift to a friend across the Valley. Once it is added to your collection, it will be much easier to prepare it again in the future.
Looking for more Disney Dreamlight Valley recipes? MyFullGames have plenty of tips and tricks to get you started, like Disney Dreamlight Valley Coffee Recipes and Ingredients or How to Make Disney Dreamlight Valley Bisque!