[ad_1]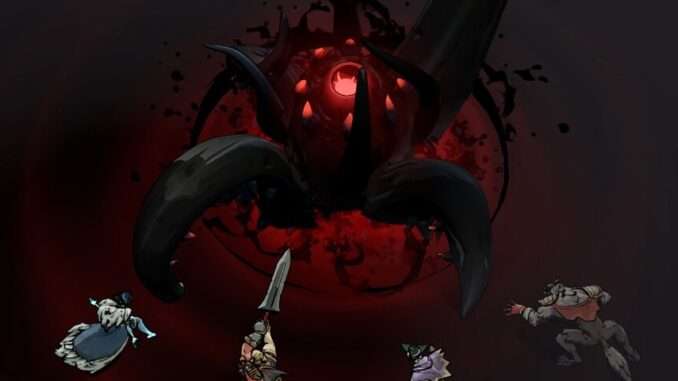 This guide provides the amount of damage reduction you can take from each point of armor, and the formula to calculate it yourself.
Armor functionality
Damage and Excitement give +1% damage per point and maximum health respectively, while Armor has a formula for how much damage it deals.
It can be calculated. (ARMOR x 100) / (100 + ARMOR)So to find the damage reduction for 20 armor you would (20 x 100) / (100 + 20)to be 2000/120As a result 16.6% loss reduction.
Armor to DR Chart
| | |
| --- | --- |
| Armor Points | Loss Reduction (%) |
| 1 | 0.9 |
| 2 | 1.9 |
| 3 | 2.9 |
| 4 | 3.8 |
| 5 | 4.8 |
| 6 | 5.7 |
| 7 | 6.5 |
| 8 | 7.4 |
| 9 | 8.3 |
| 10 | 9.1 |
| 11 | 9.9 |
| 12 | 10.7 |
| 13 | 11.5 |
| 14 | 12.3 |
| 15 | 13 |
| 16 | 13.8 |
| 17 | 14.5 |
| 18 | 15.2 |
| 19 | 16 |
| 20 | 16.7 |
| 21 | 17.3 |
| 22 | 18 |
| 23 | 18.7 |
| 24 | 19.3 |
| 25 | 20 |
| 26 | 20.6 |
| 27 | 21.3 |
| 28 | 21.9 |
| 29 | 22.5 |
| 30 | 23 |
| 31 | 23.7 |
| 32 | 24.2 |
| 33 | 24.8 |
| 34 | 25.4 |
| 35 | 25.9 |
| 36 | 26.5 |
| 37 | 27 |
| 38 | 27.5 |
| 39 | 28 |
| 40 | 28.6 |
| 41 | 29.1 |
| 42 | 29.6 |
| 43 | 30.1 |
| 44 | 30.6 |
| 45 | 31 |
| 46 | 31.5 |
| 47 | 32 |
| 48 | 32.4 |
| 49 | 32.9 |
| 50 | 33.3 |
| 52 | 34.2 |
| 54 | 35.1 |
| 56 | 35.9 |
| 58 | 36.7 |
| 60 | 37.5 |
| 62 | 38.3 |
| 64 | 39 |
| 66 | 39.8 |
| 68 | 40.5 |
| 70 | 41.2 |
| 72 | 41.9 |
| 74 | 42.5 |
| 76 | 43.2 |
| 78 | 43.8 |
| 80 | 44.4 |
| 82 | 45 |
| 84 | 45.6 |
| 86 | 46.2 |
| 88 | 46.8 |
| 90 | 47.4 |
| 92 | 47.9 |
| 94 | 48.4 |
| 96 | 49 |
| 98 | 49.5 |
| 100 | 50 |
| 105 | 51.2 |
| 110 | 52.4 |
| 115 | 53.5 |
| 120 | 54.5 |
| 125 | 55.5 |
| 130 | 56.5 |
| 135 | 57.4 |
| 140 | 58.3 |
| 145 | 59.2 |
| 150 | 60 |
| 155 | 60.8 |
| 160 | 61.5 |
| 165 | 62.3 |
| 170 | 63 |
| 175 | 63.6 |
| 180 | 64.3 |
| 185 | 64.9 |
| 190 | 65.5 |
| 195 | 66.1 |
| 200 | 66.7 |
| 225 | 69.2 |
| 250 | 71.4 |
| 275 | 73.3 |
| 300 | 75 |
| 325 | 76.5 |
| 350 | 77.8 |
| 375 | 79 |
| 400 | 80 |
| 425 | 80.9 |
| 450 | 81.8 |
| 475 | 82.6 |
| 500 | 83.3 |
[ad_2]