Across the Wilderness is an event in Genshin Impact that runs from January 3, 2023, to January 13, 2023. This event is organized by the Monstadt Adventurer's Guild and includes various parkour challenges where you have to collect Wilderness Balloons within a time limit. It can be played in both single player and cooperative modes, so be sure to invite your friends to join in on the fun.
How to unlock the Across the Wilderness event in Genshin Impact
To play Across the Wilderness, you must complete the following prerequisites:
Reach Adventure Rank 20 or higher
Complete Archon Quest Prologue Act III – Song of the Dragon and Freedom
All eligible players will get an Event Quest called through the desert, which involves talking to Vinkel in Monstadt. After the short dialogue, you can start playing the event challenges.
Related: King's Squire: How to get, Ascension, Stats and who can use it in Genshin Impact
How to complete the Across the Wilderness event challenges in Genshin Impact
Before you start, be sure to equip the desert compass, which can be found in the gadget inventory. Head to the event area, which is marked with a globe icon on the world map and minimap. Then interact with the sign next to Vinkel to start preparation for the match. Since the event is single player by default, you must invite friends to your world before starting a challenge to turn it into a cooperative experience.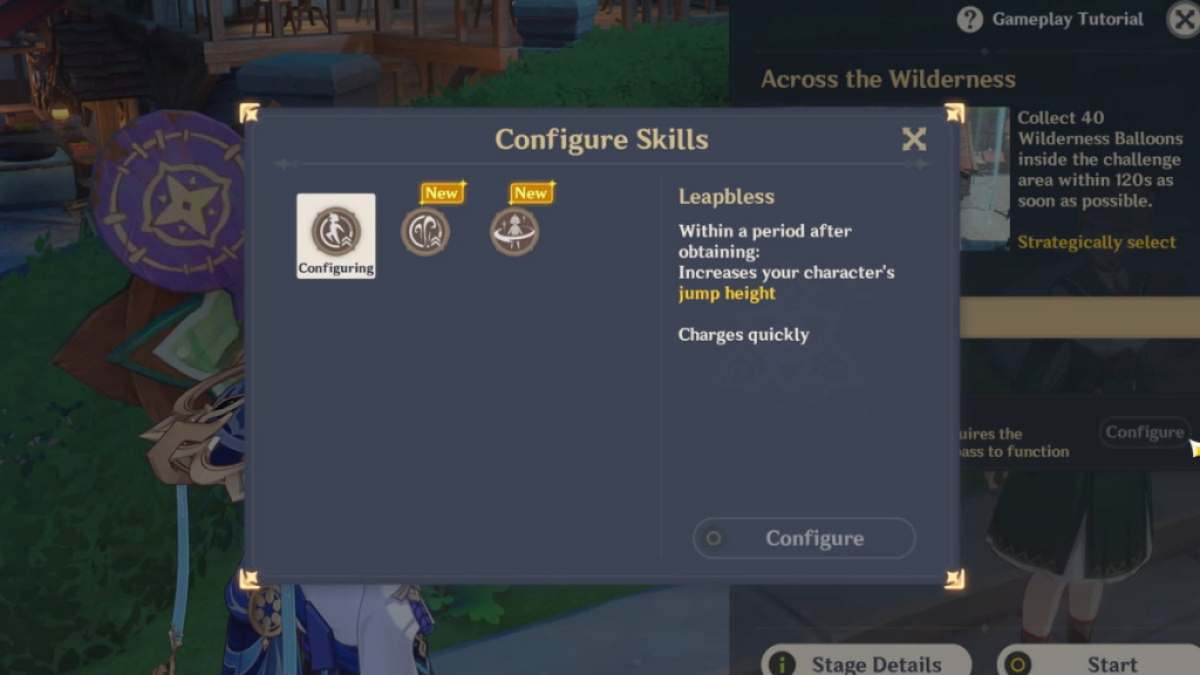 Before you begin, make sure configure skills. These can be used in the event area by activating Wilderness Compass. When you're ready, click Start to be teleported to the event area. You will get an overview of all the balloon locations before the timer starts.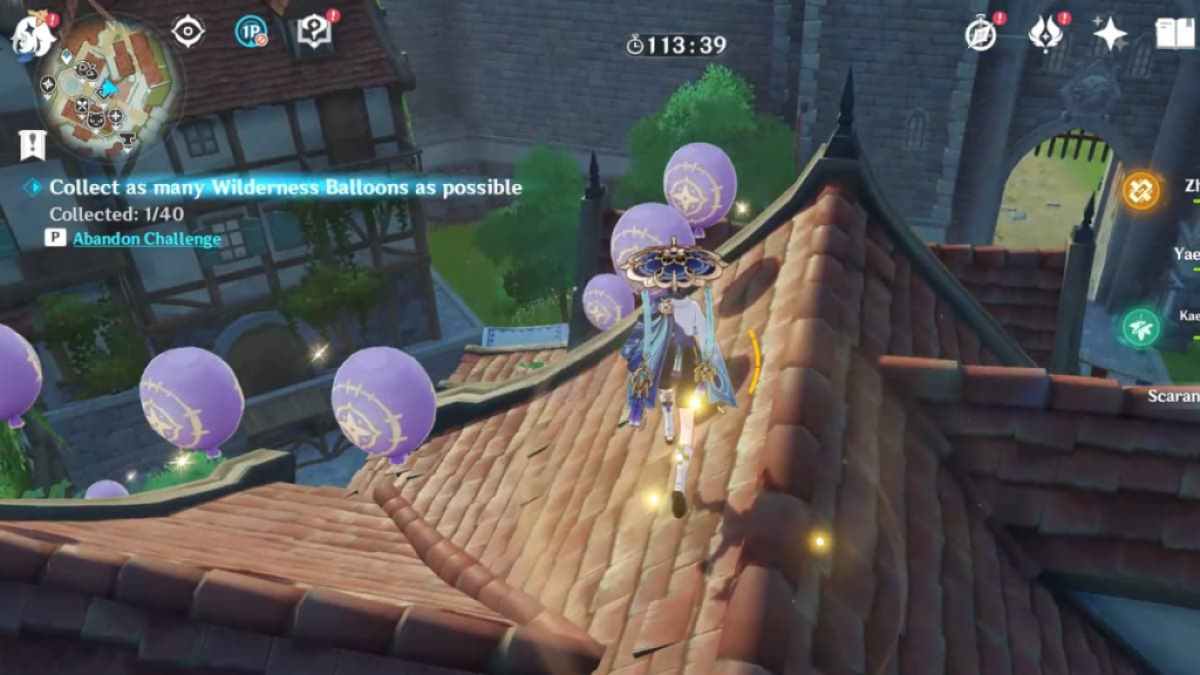 The challenge is simple: you need to collect all the balloons from the desert before time runs out. You can use character quirks, elemental abilities, and elemental bursts to make the gathering process easier. The purple ones are called harvest balloons and it will be generated according to the objective of the event.
Meanwhile, the oranges are called sonar balloons. Picking one up will cause multiple Harvest Globes to appear in the immediate vicinity, making it easier to collect. Please note that the total number of harvest balloons will not increase. For example, if the goal is to collect 40 balloons, only 40 will appear during the entire challenge. Once you're done, you can claim rewards from the event menu.
Check out our Genshin Impact 3.4 Compilation: Leaks, Banners, Events, New Characters, and Everything We Know So Far here at MyFullGames to get excited for what's possibly to come.