Whether you're baking a snickerdoodle cookie for Zavala or a Hive Knight flavored cookie for Drifter, it's always frustrating to run out of ingredients. Essence of Dawning is crucial for any baking aficionado, giving Eva's Holiday Oven 2.1 enough power to heat up cakes. Although the game requires you to have Essence of Dawning, it does not explicitly tell you where to find this material. Here's how to get Essence of Dawning in Destiny 2.
Where do you get Essence of Dawning in Destiny 2?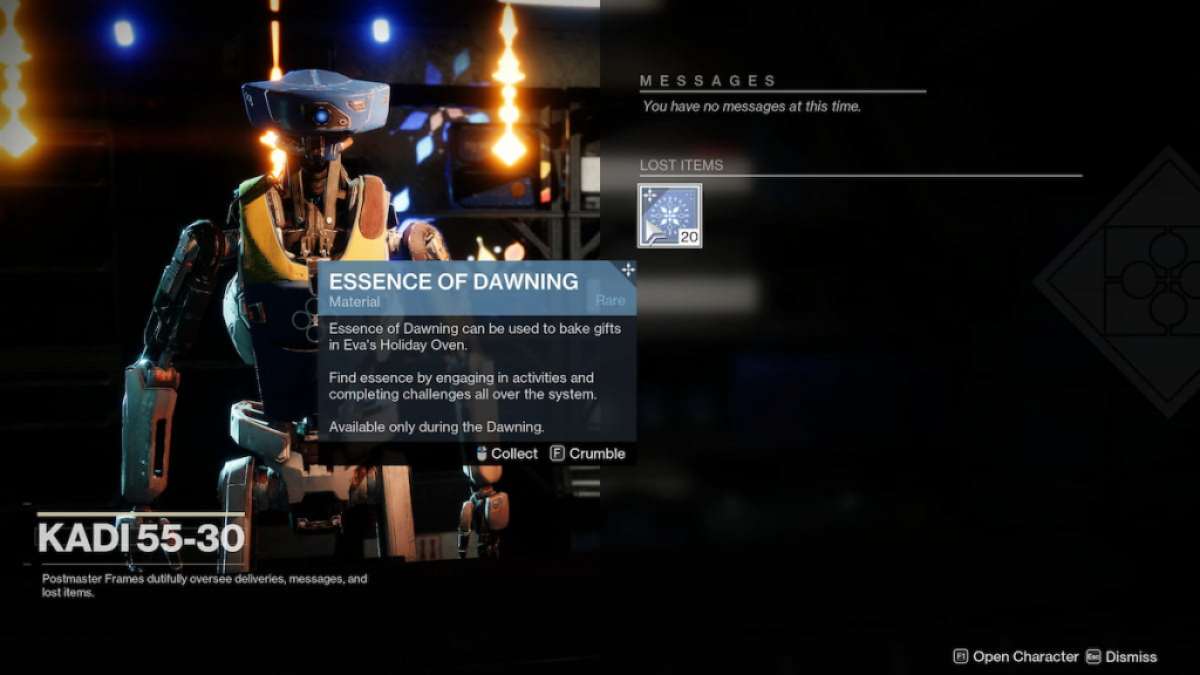 To obtain the Essence of Dawn, you must complete activities anywhere in Destiny 2. Playlist matches, Public Events, Squads, and Seasonal Activities grant Essence of Dawn, but the amount depends on the difficulty of the activity. Completing individual missions from The Witch Queen campaign awards a whopping 17 Essence, but smaller challenges like Patrols only earn you two Essence.
Related: Spire of the Watcher Dungeon Guide for Destiny 2
Eva Levante also offers Weekly Bounties that grant 30 Essence of Dawn each, which are a great way to grow this material. Since a single cookie costs 15 Essence of Dawning to bake, you can easily get four Essence cookies through just two Bounties. In addition to the weekly rewards, the best way to farm this material is by repeating campaign missions in The Witch Queen. Each mission grants you enough Essence for one cookie, so when you don't feel like messing with the playlists, try replaying the campaigns for a refreshing experience.
For more Destiny 2 guides, check out Destiny 2: All Dawning 2022 Ingredients and How to Get Them here on MyFullGames.