Image from MyFullGames, via Poncle
Silver Wind is a new sword in Vampire Survivors: Legacy of the Moonspell DLC. Here's everything you need to know about how to get and evolve the healing weapon into its powerful Festive Winds upgrade.
How to get Silver Wind in Vampire Survivors: Legacy of the Moonspell?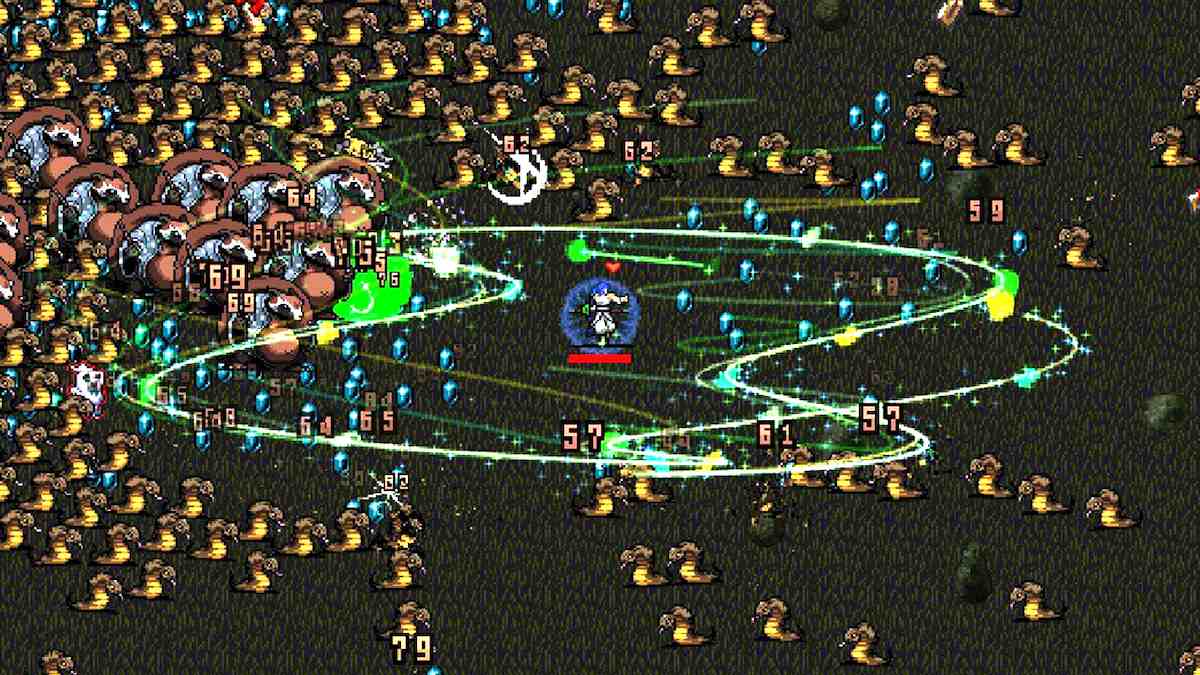 silver wind is he starting weapon from miang forks unlocked after finding the new character coffin about him Mount Moonspell stage. The coffin is located in a dojo on the east side of the map and has an arrow icon pointing towards it at the start of the level. After having opened the coffin, survive 15 minutes in a race with Miang to permanently unlock Silver Wind in your weapon pool. With the sword added to your collection, you can evolve it into its epic upgrade, Festive Winds, with the steps below.
Related: New content arrives at Vampire Survivors in its first DLC, Legacy of Moonspell
How to evolve Silver Wind into Festive Winds in Vampire Survivors: Legacy of the Moonspell?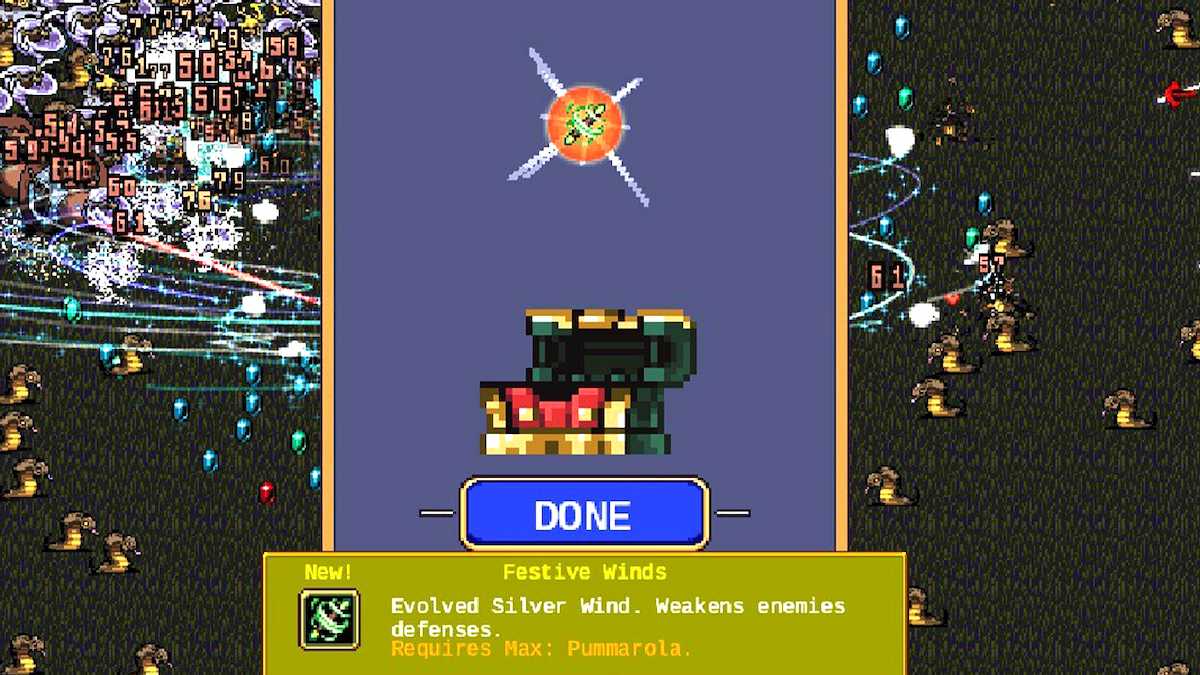 silver wind evolve in festive winds when set with the passive element pummarola. However, you will first need to upgrade your Silver Wind weapon to level 8 and have a Pummarola that is fully maxed out. Once both items have reached their full levels, you can convert them into Festive Winds through a random chest drop. The new upgrade is incredibly powerful, weakening enemies defensively and increasing your chances of getting heart drops. If you have the Replicator and Chandelier, Festive Winds can take out large groups of enemies while constantly healing your character. The new unlockable character for Vampire Survivors, Menya Moonspell, will also be purchasable after you evolve Festive Winds for the first time.
Want to learn more about Vampire Survivors? If so, check out the Best Character Builds for Beginners at MyFullGames.