How i fixed the controller for madness
Controller Configuration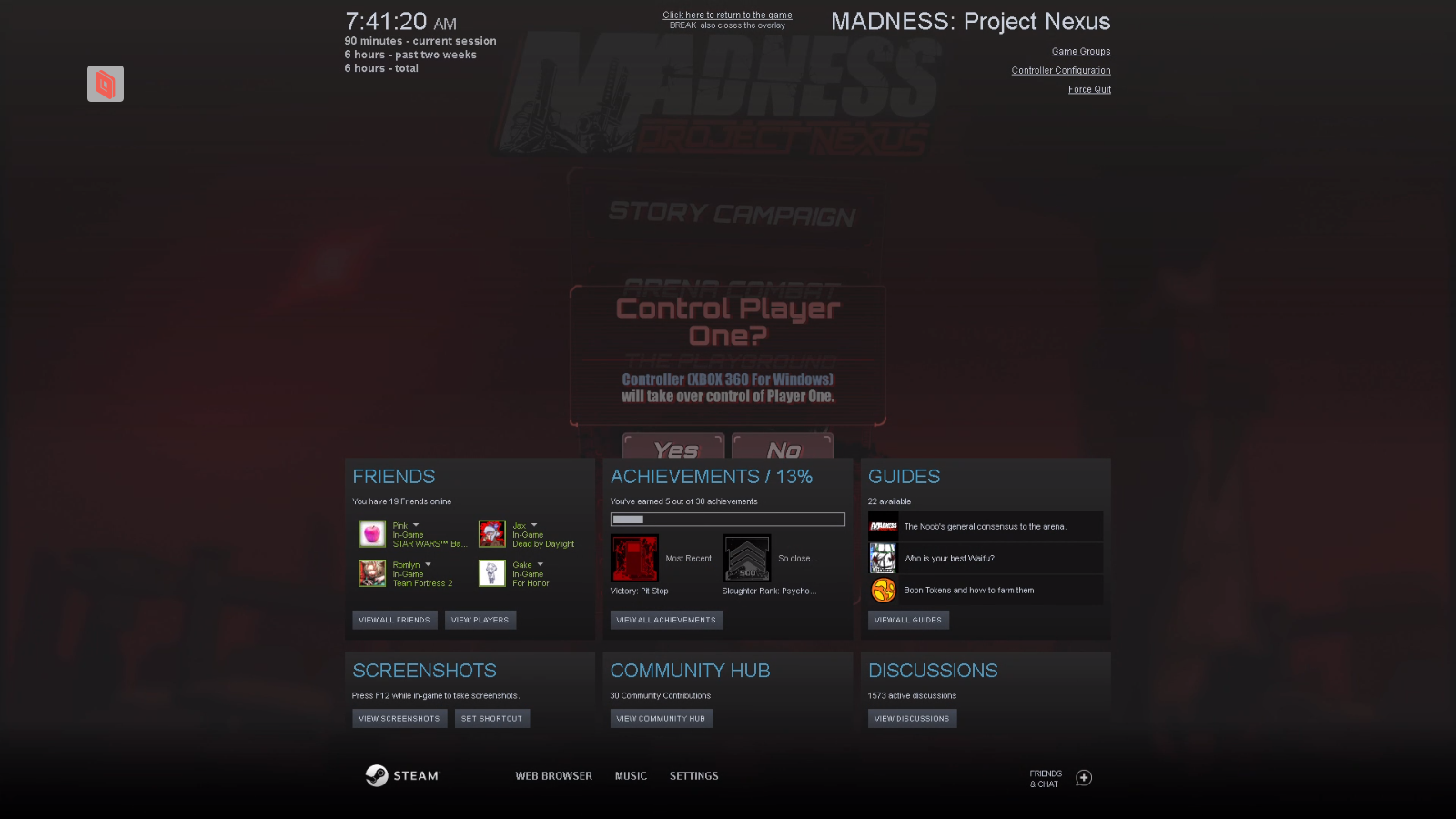 click this option in the top right of the steam overlay
Browse and Templates
click on browse configs.
then click on templates, Gamepad is the option of course
all done!
thats all you need to do, now hit that start button and GO MAD!
This is it guys!! I am sure that you will love MADNESS: Project Nexus Fix Controller For Multiplayer that we have shared with you. We are always open to discussion and suggestions from you. Just let us what you thought about the guide in the comment section.
Also, we would like to thank Monkeyboy. He is the one behind this wonderful guide.