In Call of Duty Modern Warfare 2, players can experience various game modes, and one of them is Raids added with the Season 1: Reloaded update. The Atomgrad Raid continues the narrative of Modern Warfare 2, and you will need to get a Raid Assignment to start this mission. Here's how to join the Atomgrad Raid in Call of Duty MW2.
How to get a raid assignment in Modern Warfare 2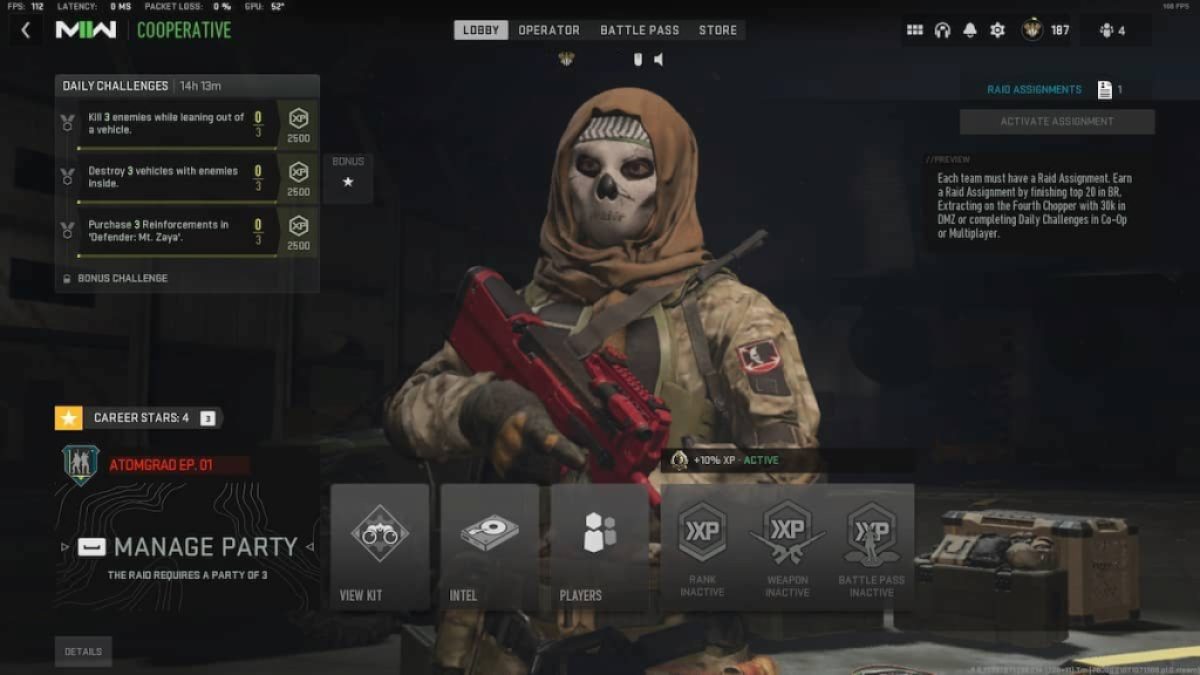 Atomgrad Raid is part of the cooperative missions in Call of Duty Modern Warfare 2. To play this game mode, you need to purchase the base game MW2 or the Vault edition as it is not available with the free version of Warzone 2. You also need to purchase a raid assignmentY have two friends to team up with the Atomgrad Raid. Raids do not have a matchmaking system and only one player on the team should have a Raid Assignment. Each Raid Assignment lasts for one week and you must reacquire this key to play the Atomgrad Raid. A raid assignment can be acquired through the following methods.
To finalize top 20 in any battle royale mode from Warzone 2 playlist
extracting in the fourth Chopper with $30,000 cash in Warzone 2 DMZ
completing specific daily challenges in MW2 Co-Op or multiplayer
Related: Best MW2 Chimera Loadout – Attachments and Class
Once you have a raid assignment, invite two friends to the party and activate the contract from the top right corner of the lobby screen. You can also select a Medic, Recon, or Assault kit before queuing up for a raid. There are two new raids available, Atomgrad Ep. 01 and veteran Atomgrad Ep. 01. You can get a perfect score of three stars on both raids by completing each one in under 40 minutes in Modern Warfare 2.
If you're wondering what the best gear in Warzone 2 is, check out the Best V-TAQ Gear and Accessories in Warzone 2 right here on MyFullGames.