[ad_1]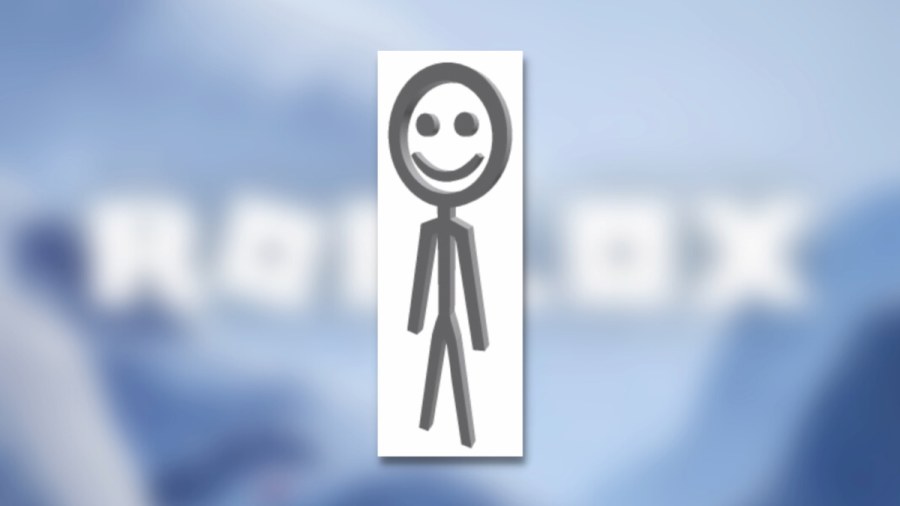 Image via Roblox and mPhase
So, you've been wandering around Roblox recently and have noticed an influx of avatars that resemble friendly-looking stick people, and now you want in? Well, you're in luck! In the super brief guide below, I'll be going over how you can get your hands on the overnight sensation that is Billy in just a few short steps!
How do I make my avatar a stickman on Roblox?
In case you're wondering, no, you didn't miss some kind of platform-wide inside joke that blew up overnight—people just really like the way this stick person bundle looks! The recently-beloved bundle in question, named Billy, has already been favorited over 7,000 times in less than 24 hours, and is completely free to obtain. Once you've accessed the Billy bundle, simply click the green Buy button to add it to your avatar's inventory. Then, access the Avatar Editor and select its image to equip it. That's all there is to it!
The creator of this costume, mPhase, is also the creator and developer of the popular Roblox experience Bulked Up, which has been visited over 300 million times and has accumulated well over half a million favorites. This appears to be mPhase's first free bundle that's been uploaded to the Avatar Shop, and it's brought them quite a bit of notoriety!
Related: Roblox Promo Codes – Free items and current Roblox events!
UPDATE: Billy has been removed from the Roblox platform
In a tragic turn of events, the infamous Billy bundle has been removed from the Avatar Shop, and wiped from the Roblox platform completely. This removal took place less than 24 hours after Billy was released to the public and, though no one knows the exact reason why, the assumed reason is because the bundle's body pieces didn't meet Roblox's avatar size requirements, (in other words) it was too small.
Since the removal, fans of Billy have swarmed to Twitter and mPhase's group wall to demand the return of the friendly bundle and reminisce on the short time they had together. It's unknown if/when Billy will ever return to the Avatar Shop, but I (like many players) am holding out hope that the smiling stick man debuts once more!
Looking for more Roblox content, including outfit advice? Check out some of our other articles on Best Roblox Emo Outfits or Best cheap Roblox avatar outfits here on MyFullGames!
[ad_2]