[ad_1]

Honkai: Star Rail has yet to celebrate its first year of service, but players are already eager to know what new content lies ahead of their Trailblazing journey. And with every HoYoverse game exists an army of persistent leakers who scour for information from every corner of the web. Below we've compiled leaks shared by the community from various sources. But remember: take leaks with a grain of salt as they have not been confirmed by HoYoverse, and do not regard them as official information.
A huge thank you to @JoQatwt, Waffel, @Honkai_Revenger, Mero, @lunawrails_, and the rest of the Honkai: Star Rail community for providing information.
Everything coming to Honkai Star Rail 1.4 based on leaks & other info
If you didn't know, most of Honkai: Star Rail's leaks come from mined info from the Rating Pistol on the Herta Space Station. If you interact with it, your current character gets rated a score between 0 and 100. Beyond the existing lineup, leakers have also uncovered information about possible characters that could be released in Version 1.4 and beyond.
Version 1.4 release date
Honkai: Star Rail's update roadmap is currently unknown. But following HoYoverse's habit of making all updates the same duration as the battle pass, it's likely sometime in early October.
Leakers have speculated banner lineups beyond Version 1.4, which we'll report more on below. However, the neat part is that we have a good idea of what the Version 1.4 characters are going to be since @honkaistarrail drops future banner reveals before the next patch (1.3, in this case) is out. This was what happened with the current Imbibitor Lunae/Fu Xuan banners, so I think the case is likely the same for 1.4
We assume this is to help people decide if people should pull for the next banners or the next, next one. So yes, you do get photos of what is likely to be Honkai: Star Rail's 1.4 lineup!
Jingliu
Path: The Destruction
Element: Ice
Rarity: 5*
We've met Jingliu before during a companion mission featuring Yanqing. Once the Sword Champion of the Luofu, who was tied to Jing Yuan's past, Jingliu now walks the Path of Destruction to obtain the power capable of slaying god. According to leaks, Jingliu summons a gigantic ice meteor to annihilate her enemies. I'm a huge fan of her character design, by the way! And I'm definitely pulling NOT because I need to bench Yanqing ASAP, no sir.
Topaz & Numby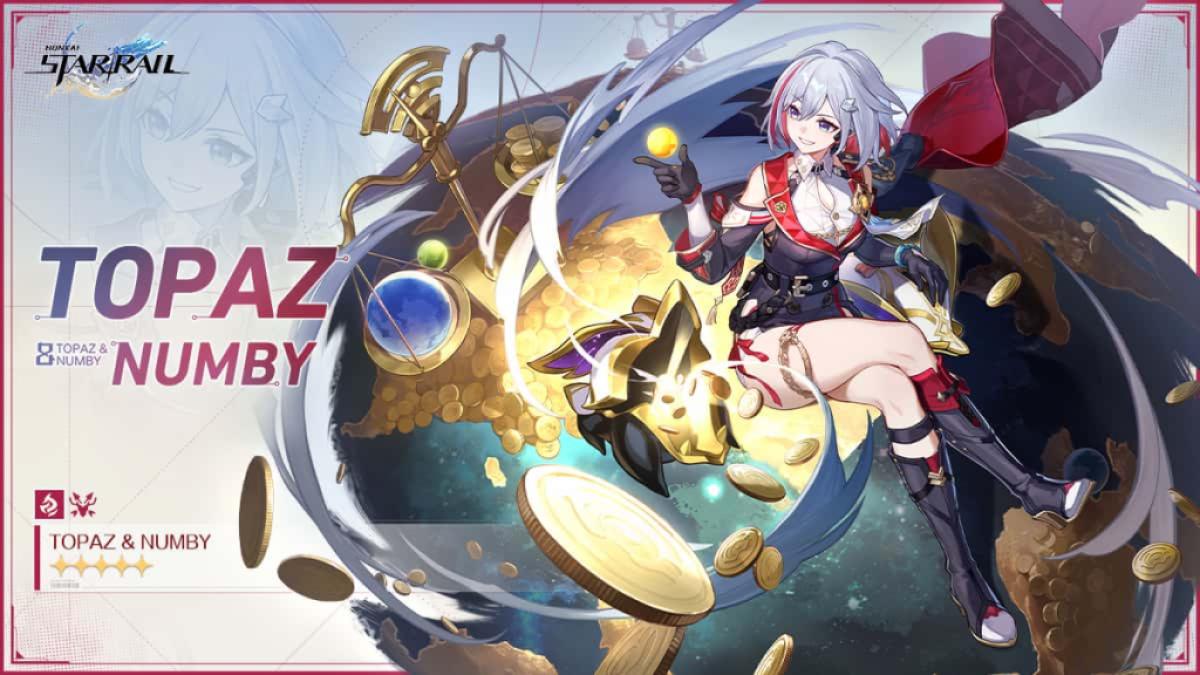 Path: The Hunt
Element: Fire
Rarity: 5*
Topaz is the Senior Manager of the Strategic Investment Department of the Interastral Peace Corporation (IPC). So, maybe we'll see the IPC as a new area eventually? According to the leaks I've seen, she uses a gun! Numby, her pet trotter, also joins her in her Ultimate. There are stonks involved.
Guinaifen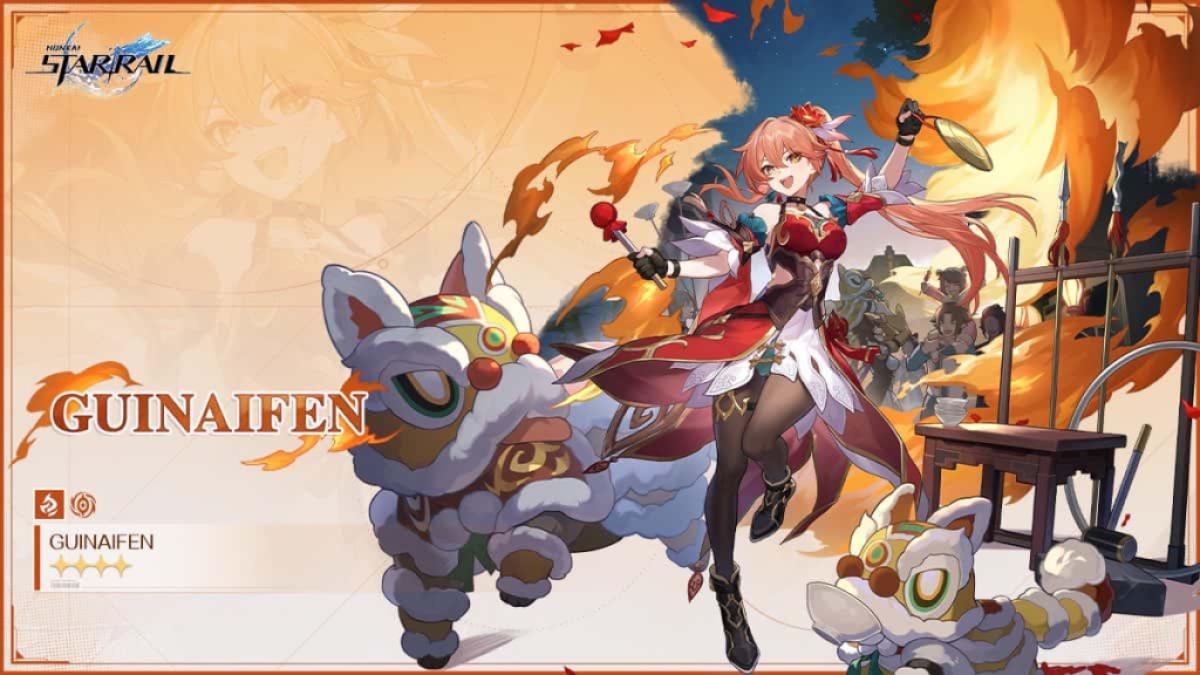 Path: The Nihility
Element: Fire
Rarity: 4*
It's the first time we're getting a 4* whose path isn't the same as its banner 5*, but who are we to judge? Guinaifen is a good friend of Sushang, and a street performer wandering the Xianzhou. She uses a large pole as her weapon.
Related: All Honkai Star Rail Planets
Nameless Honor Avatar Icons
If you're purchasing the 1.4's Nameless Honor pass, you can get a chibi Gepard or Bronya icon to use for your profile.
Everything coming to Honkai Star Rail beyond 1.4 based on leaks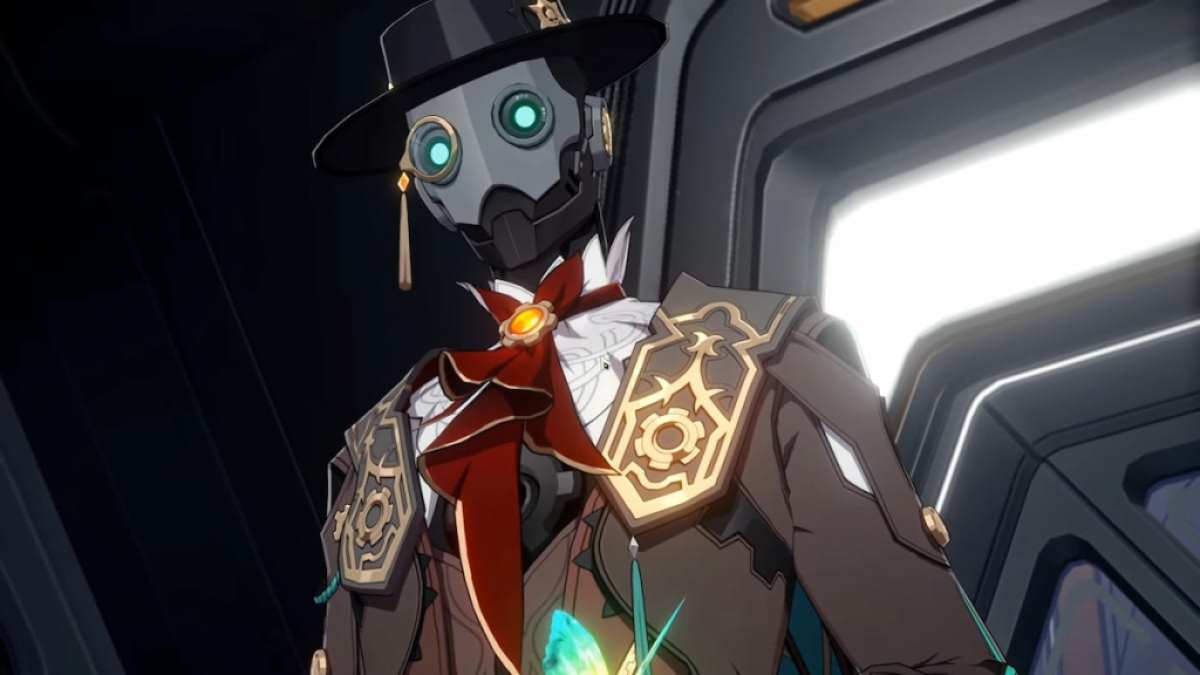 Characters
Xueyi
Xueyi's model started circulating months ago, but she was never released in Honkai: Star Rail's final beta test. Leakers believe that she could be a four-star Ice Element that follows the Path of the Destruction. Based on comments by leakers, she could possibly be a zombie-like character, similar to Genshin Impact's Qiqi—although there has been no clear consensus on her lore.
Screwllum
You've already seen this guy. A character with a plague mask, Screwllum, is speculated to be a playable character in the future. Information about him is currently unknown, however.
Black Swan
Images of Black Swan's model and Light Cone began circulating, but nothing else about her is currently known. She gives off that mysterious Fortune Teller vibe, though, and shares a color scheme with Herta. Black Swan is said to be the Memokeeper of the Garden of Recollection. She's likely related to the Forgotten Hall.
Hanabi
Hanabi's model started circulating among leakers. She has long, black hair tied into pigtails and a red/pink kimono-looking outfit. Based on the design we've seen, you'll see Hanabi when Honkai: Star Rail's Japan-inspired area comes out. She is believed to be a five-star Quantum Harmony character.
Dr. Ratio
Don't ask us about the name—that's what the leakers said. His model is currently circulating online. If you see a blue-haired guy with a blue/white outfit, that's him. I'm really sure of what to make of his design, honestly, but Ratio looks like he could be a Xianzhou native, though probably not from the Luofu.
Related: All Treasure Chest Locations in Honkai Star Rail
Other characters
This is a list of other characters compiled by leakers, who have either made cameos in the story or trailers, or have been datamined to become playable later down the line. Their models have not been leaked (probably), but some appear in Light Cone artwork:
Argenti (Five-star, Physical, Erudition)
Huo huo (Five-star, Wind, Abundance)
Phoenix (Five-star, Fire, Erudition)
Raiden Mei (Five-star, Lightning, The Hunt)
Ruan Mei (Five-star, Ice, Harmony)
Topaz (Five-star, Fire, The Hunt)
Yae Sakura (Five-star, Ice, The Hunt)
Gui Nai Fen (Four-star, Fire, Nihility)
Hanya (Four-star, Physical, Harmony)
Adventurine
Fu Hua
Misha
Are you enjoying HSR so far? Check out our Best Relics for each character in Honkai Star Rail here on MyFullGames.


[ad_2]