[ad_1]

Screenshot by MyFullGames
Fishing Game is a Genshin Impact Hidden World Quest you can find in Merusea Village. It involves helping a little Melusine named Iara with her fishing. Contrary to what its name suggests, this quest doesn't involve any fishing at all—so non-anglers are more than welcome to complete it.
Helping Iara is a requirement for unlocking one of the Strange Parts for the A Gradient of Dreams and Ocre World Quest. If this Hidden Quest doesn't trigger for you, I recommend completing Ancient Colors: Act I first.
How to unlock & complete the Fishing Game World Quest in Genshin Impact (Strange Part)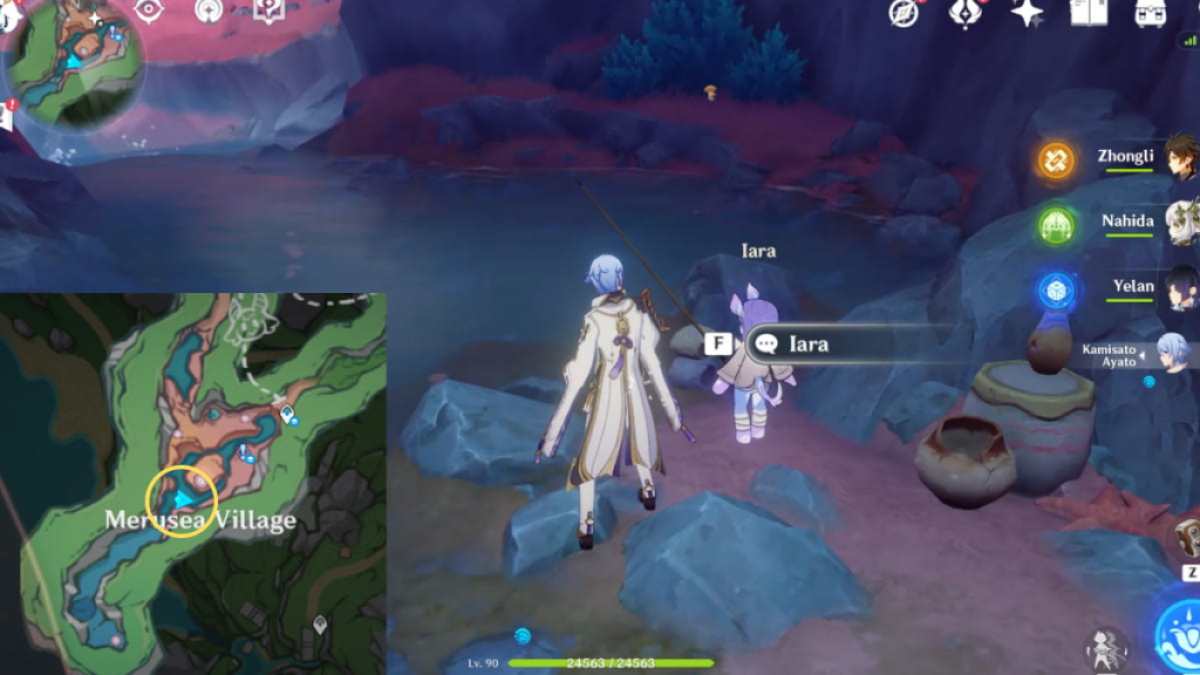 To find this Hidden Quest, head to the southern part of Merusea Village, where you'll find waterfalls and a small lake. The exact location is circled in the image above. There, you'll meet a little Melusine named Iara. Speak to Iara to start the Fishing Game Hidden Quest.
You won't get an official trigger that indicates the quest has started, but it is considered a World Quest and counts toward your Fontaine Reputation.
Related: Genshin Impact Upon a Flowery Field of Grass World Quest guide
After speaking to Iara, you need to help her place bait in the water. Interact with the glowing spot to place bait. You don't need to have any in your inventory—the quest doesn't require you to provide your own.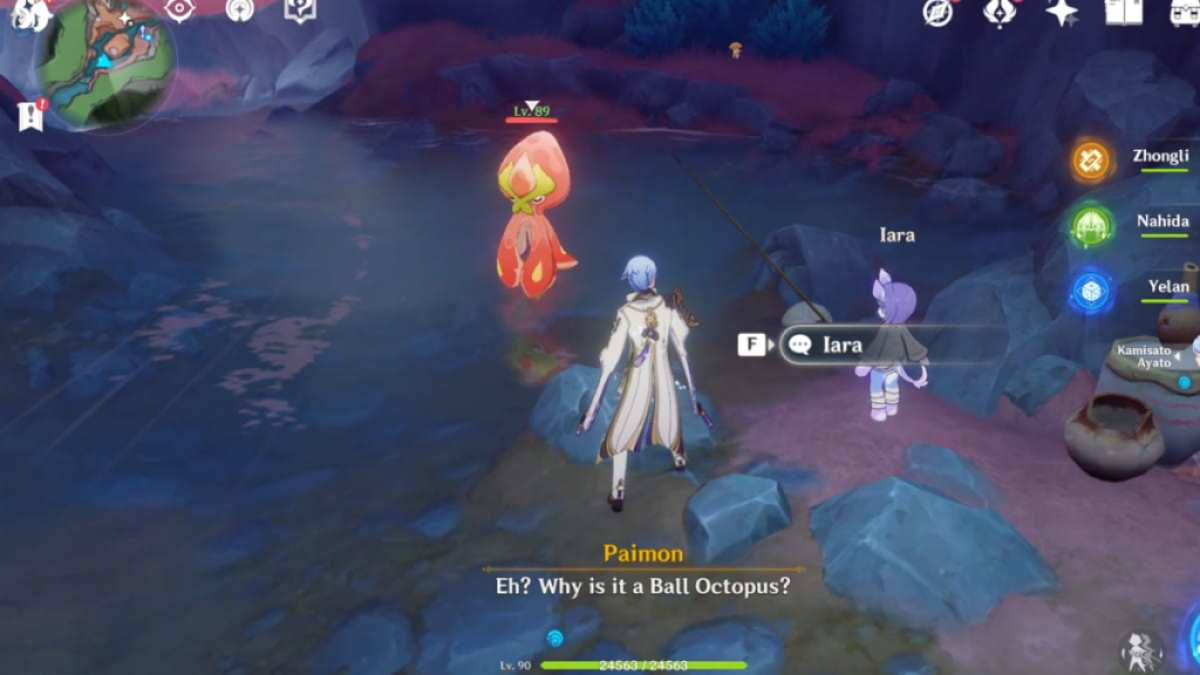 After placing the bait, wait for a few seconds to trigger a Ball Octopus to spawn. Defeat the Ball Octopus to automatically trigger dialogue with Iara. Doing so will complete the Hidden Quest, and you will be rewarded with a Strange Part, a Quest Item for the Ancient Colors quest chain.
To find more Strange Parts in Fontaine, check out our Genshin Impact Were It So Easy Hidden Quest guide – Collect Strange Parts here on MyFullGames.
[ad_2]