[ad_1]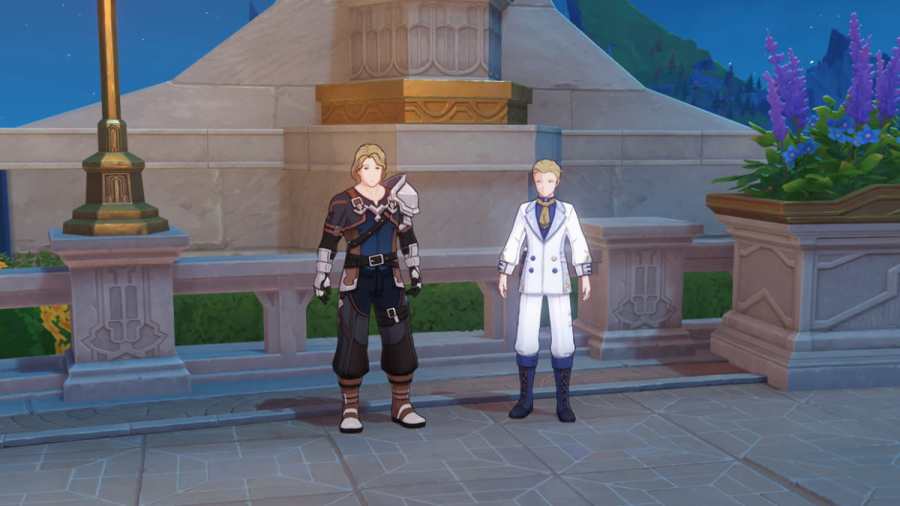 Screenshot by MyFullGames
A Fontainian Message is a Genshin Impact World Quest that continues the Aqueous Tidemarks story after Virgil's betrayal. In this quest, you must work with the White Glove and a fisherman named Luca to track down Virgil's hideout and uncover his schemes.
Apart from completing Virgil's story, A Fontainian Message is also listed in the World Quest section of the Fontaine Reputation Board, so you can claim additional rewards after finishing it.
How to unlock & complete A Fontainian Message World Quest in Genshin Impact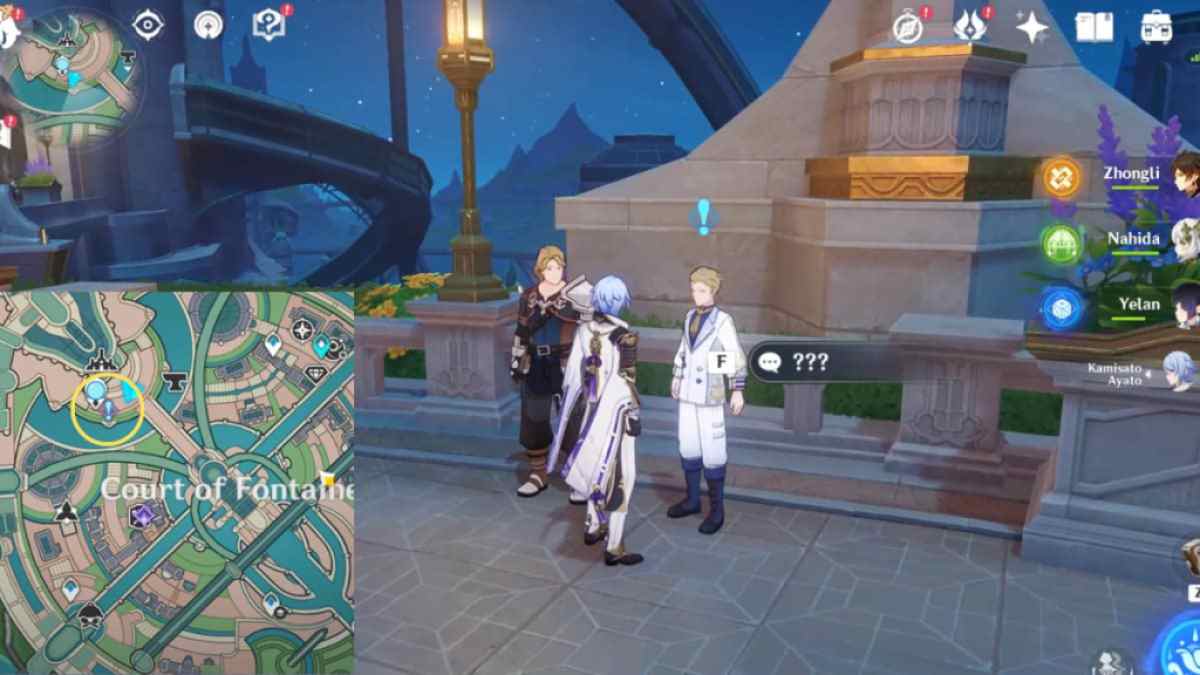 To unlock A Fontainian Message, you must first complete the prerequisite World Quest: Aqueous Tidemarks. Once you finish it, you can immediately head to the Palais Mermonia Statue of The Seven in the Court of Fontaine, where you'll find a man named ??? with a blue exclamation mark nearby. The blue exclamation mark will only appear when you're near the area, so don't be alarmed if you don't see it in your World Map right away.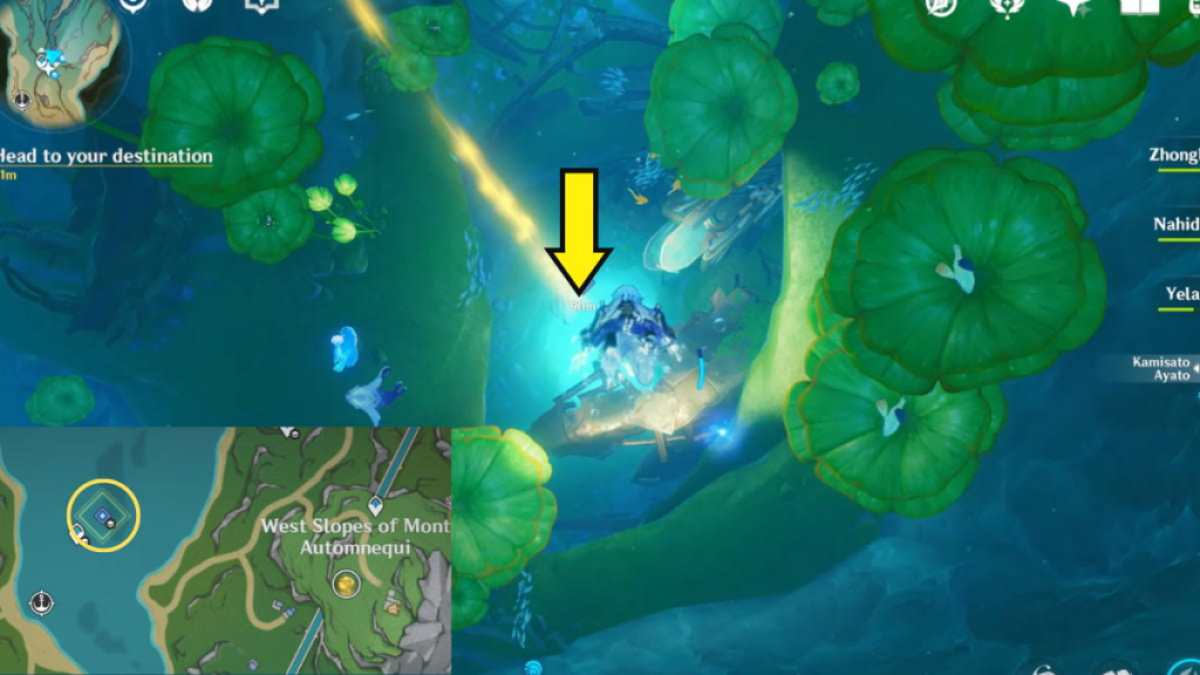 Head to the underwater area west of the West Slopes of Mont Automnequi. Its exact location is circled in the image above—the quest navigator will also guide you there. When you get to the area, keep descending downward until you get past the shipwreck.
Related: Genshin Impact The Three Primary Colors of the Solar Corona Hidden World Quest Guide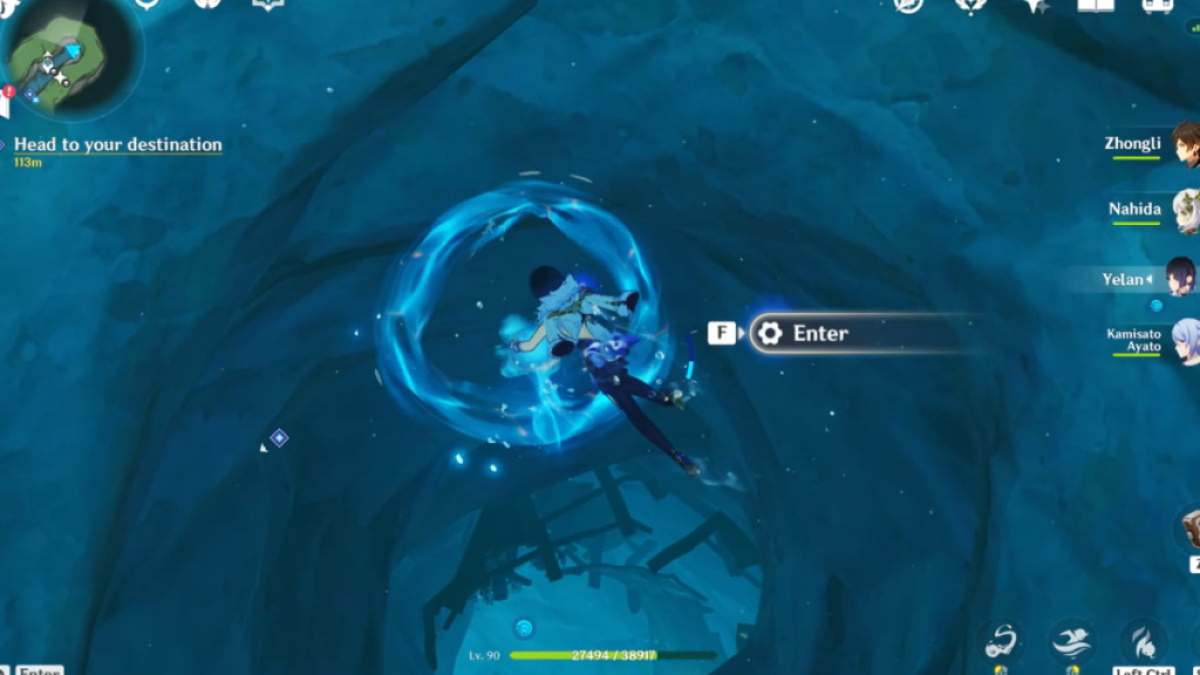 Once you get past the shipwreck, I recommend paying attention to your surroundings so that you don't miss the "portal," which will make it easier to get to your destination. Keep going downward until you see the "portal" pictured above. Enter it to prompt the water to propel you to the surface. Swim toward land to reach your destination, where dialogue will automatically trigger.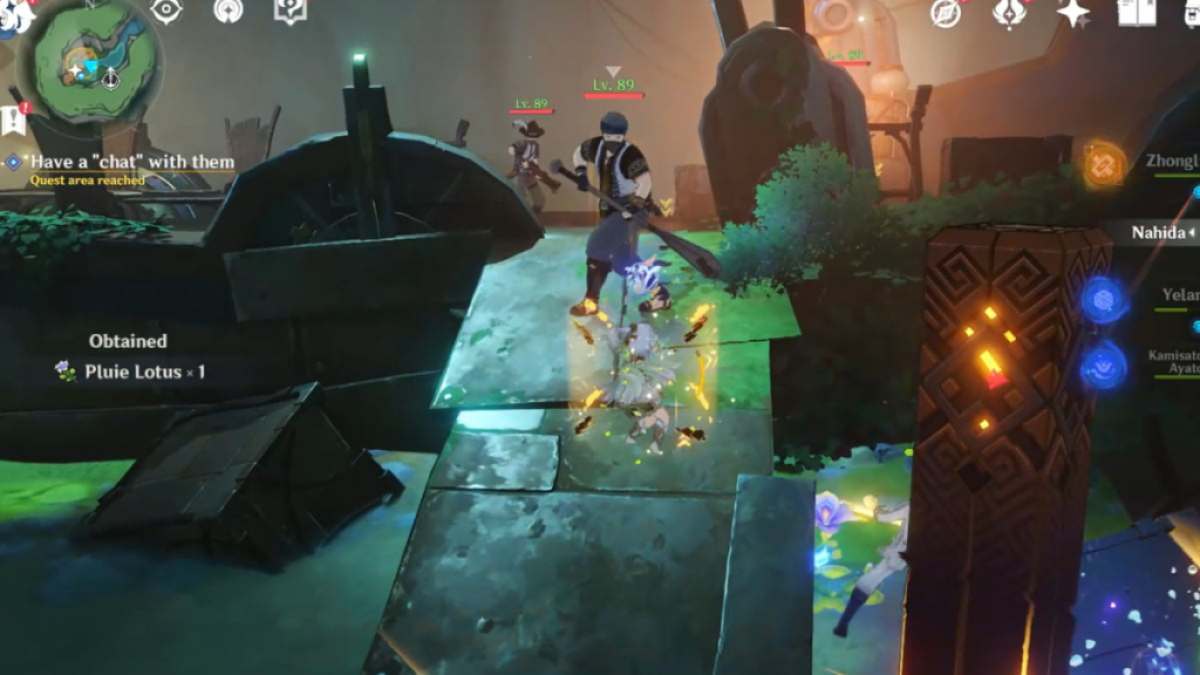 You'll be forced to engage in battle with the enemies in the hideout. Defeat all the enemies, including Virgil, to trigger dialogue. The World Quest will complete shortly after.
For more Fontaine quests, check out our Strange Stone Chronicle Genshin Impact World Quest Guide here on MyFullGames.
[ad_2]