Image via Fatal Creations
If you're having trouble getting outdoors right now, it might be worth heading over to Fortnite for some fun with friends! What better way to spend time together than by playing an exciting game of hide and seek. There are plenty of great maps that allow for this kind of fun, so we're taking a look at the best Hideout Codes available!
Fortnite's Best Hide and Seek Maps List
hide and seek carnival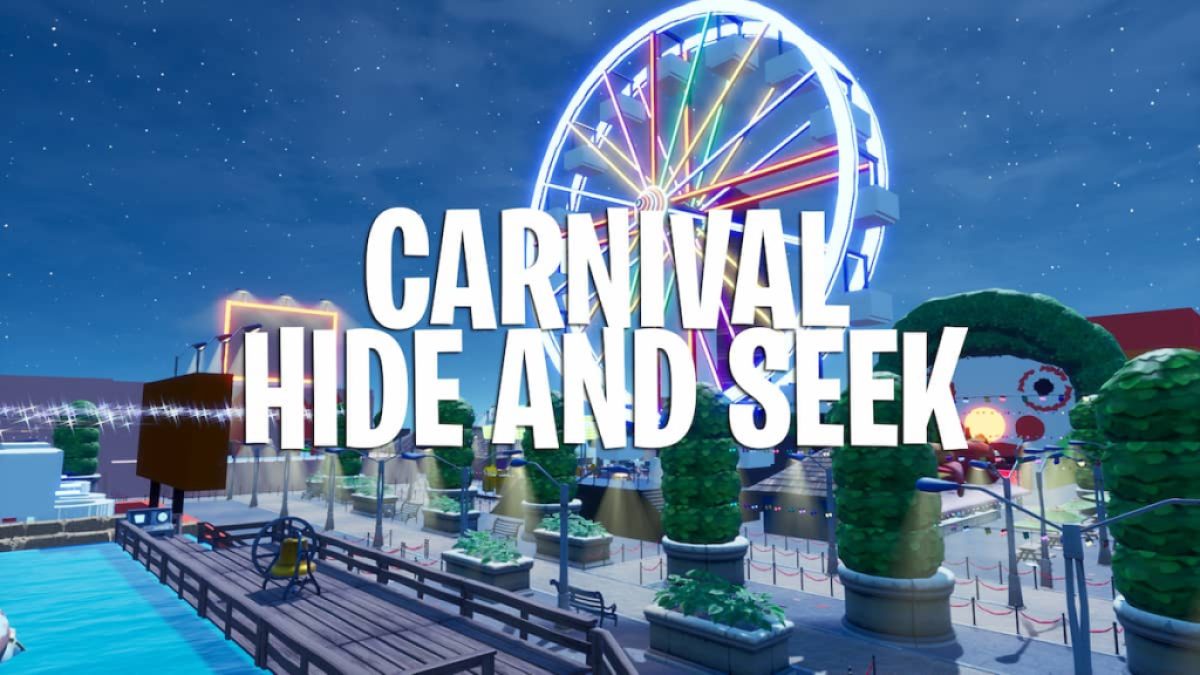 Carnival Hide and Seek Map Codes: 7120-2305-5422
Make your way through the wacky location of a carnival theme park in hilarious rounds of hide-and-seek. Discover unique hideouts on multiple different themed attractions with hidden secrets. Hurry to find the perfect spot before the seekers break free and are on the prowl to catch everyone before time runs out. Try to escape or stay hidden for the whole round.
Capsule Corp hideout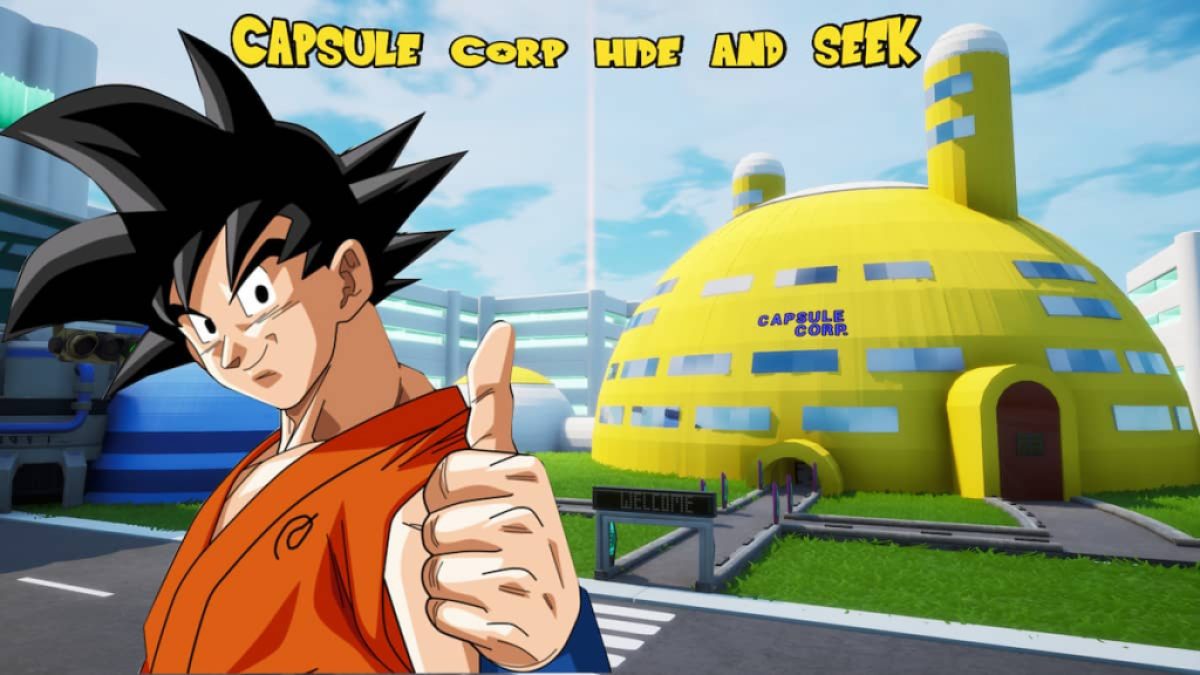 Capsule Corp Hide and Seek Map Codes: 1157-7234-4249
Fans of anime and party games will enjoy this unique hide-and-seek experience inside the iconic Capsule Corp and Future West City locations. Explore these fun areas filled with perfect hideouts as you compete in each round to stay hidden and outlast the seekers. You can use secret areas and bandages or healing items to prolong your survival, but only the best can make it to the end of the round without getting caught.
The fishy mansion | Hide and Seek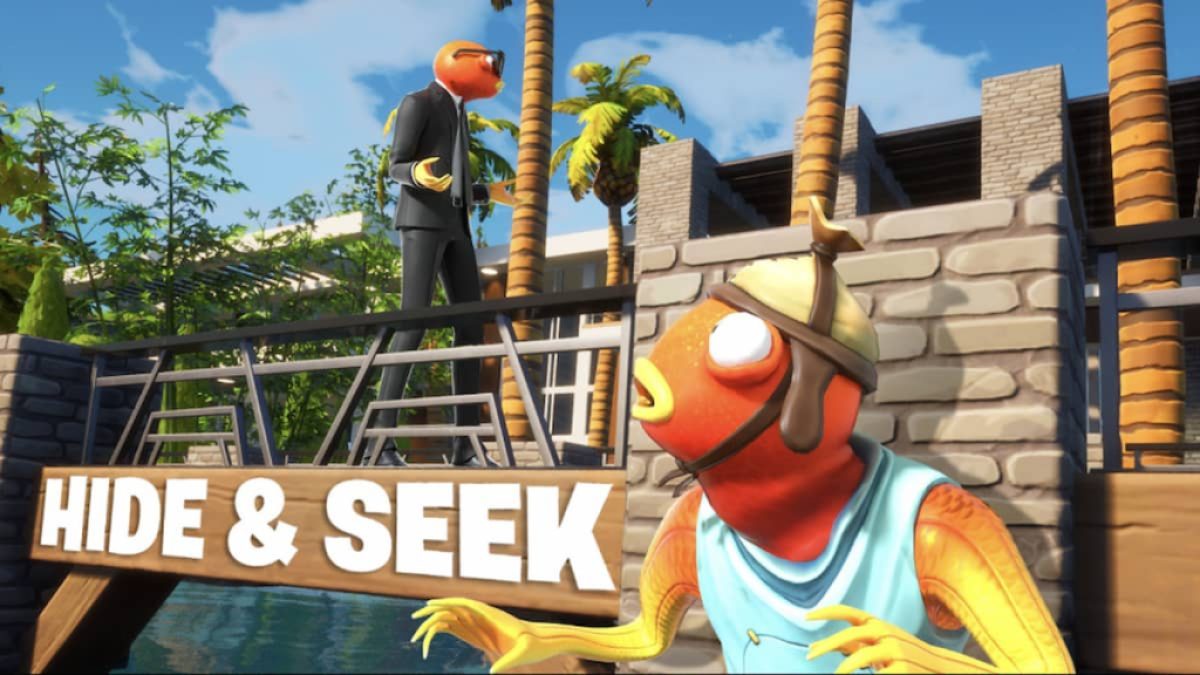 The fishy mansion | Hide and find map codes: 0436-7111-2174
Explore this majestic luxury mansion with unique underwater areas and hidden secret caches as players go head to head as hideouts and seekers. Earn points each round by staying hidden or capturing those who hide as the seeker. You can use your points to buy new weapons or useful items that help you survive longer. This fish dream map is fun to hang out in and it holds many secrets.
Winter Wonderland Hide & Seek
Winter Wonderland Hide & Seek Map Code: 4958-0469-6192
Holiday-themed Hide & Seek maps are always a hit and often become so popular throughout the season that players just can't stop playing. Winter Wonderland Hide & Seek is one of these quality maps that combines the best kind of casual vacation experience for creative players. As part of the festive theme, you're a Yeti instead of a Seeker. You definitely don't want a Yeti finding you.
Ruined Remains 2.0
Ruined Remains 2.0 Map Code: 5636-1824-2208
Disguise yourself in the fabric of time as a hider capable of teleporting to different time periods in Ruined Remains 2.0! As a traveler, your goal is simple: hide from hunters by using a rift to transport yourself to other eras. As a hunter, you must find the travelers to convert them to your side. Searching for players is easy enough, but not when they can manipulate the space-time dimension!
hunters vs killer
Hunters vs Killer map code: 2479-2169-9195
While by no means a new map, Hunters vs Killers offers a new perspective on the Hide & Seek genre that most creative players will find unfamiliar. The assassins should make it their goal to find the hiders as quickly as possible because after five minutes of hiding, they can strike back! This is a great twist on the core dynamic of this genre, and adds a lot of excitement for hiders and seekers alike!
The Fishy Mansion Hideout
The Fishy Mansion Hiden & Seek Map Code: 0436-7111-2174
This is one of several maps created by Fatal Creations, who have created some of the most popular Hide & Seek maps of all time. It's packed with great hideouts for hiders, so seekers will find it more of a challenge than other maps. Due to its enduring popularity, players will usually find a couple of other players in public matches. So, you'll be able to join in on a quick game of hide-and-seek, even without a party!
Prop hunting in the city park
City Park Prop Hunt Map Code: 4760-0262-7171
One of the oldest and most popular Prop Hunt maps still stands! Since the map first launched in 2020, City Park Prop Hunt remains consistently packed with players looking for a classic Fortnite hide and seek experience. If you don't have a party to play with, this is the ideal map to join – random people will always be ready to play without needing to form a party.
Hide & Seek Mountain Mansion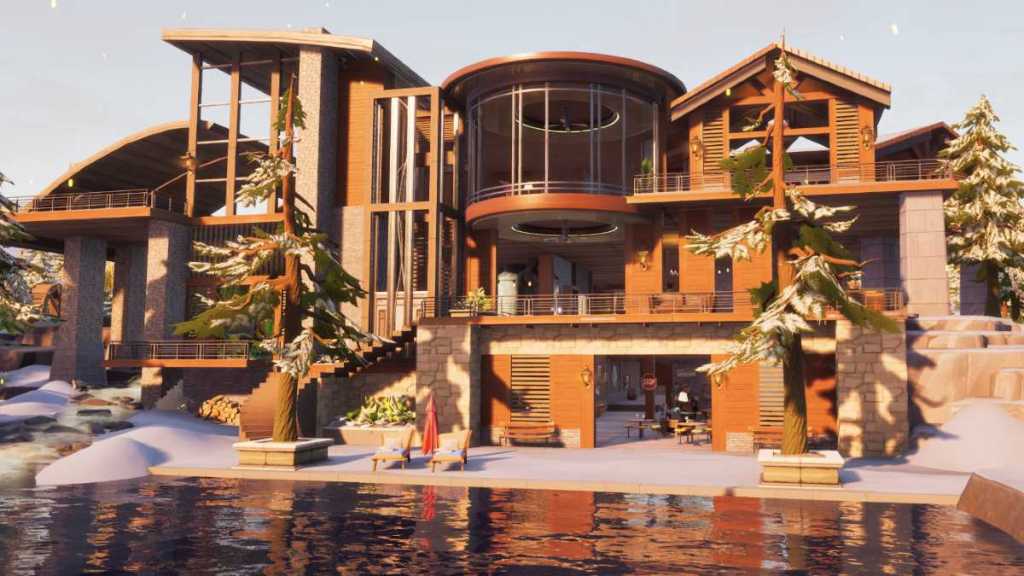 Mountain Mansion Hide & Seek Map Code: 3548-1991-7161
This map was released during Fortnite Chapter 2 and became an instant hit with the Fortnite creative community. It has since been updated to live up to Fortnite Chapter 3 standards, giving you a revamped hide-and-seek experience but just as popular as the previous map. With Mountain Mansion Hide & Seek, you'll have plenty of people to play with due to its already established fame, but with a map built to accommodate the newest gameplay mechanics!
hunted
Hunted Map Code: 9664-2134-4038
Work together with a team of other survivors in this asymmetrical Hide & Seek game that is heavily influenced by games like Evolve Y dead by daylight. On this map, you play either as the hunter or as the survivors. As a survivor, you must work with the other survivors to complete items and escape the map before the Hunter takes you out. As a Hunter, you will stop at nothing to prevent your victims from escaping.
Borderlands Hide & Seek Infection
Borderlands Infection Hide & Seek Map Code: 4819-8403-7360
Don't judge a map by its title: even those of us who aren't avid fans of the borderlands The franchise will love playing Infection Hide & Seek on this map. The overall level design isn't the only thing that features it on our list of the best recent Hide & Seek maps. The amazing functional layout makes it easy to get lost in this creative map for hours on end. This map is quickly becoming one of the best Hide & Seek maps of the season!
modern city hide and seek
Hide & Seek Modern City Map Code: 7477-6379-1293
Although released before the parkour mechanics were introduced in Chapter 3 Season 2, Modern City Hide & Seek is the perfect map for hide and seek parkour. You are located in the middle of the city with many buildings and constructions around you. It turns out that construction sites are perfect for parkouring and hiding from searchers. If you think you're about to be found, you can always try using your parkour skills again to make a hasty getaway!
Mansion Mayhem Hide and Seek Game
Mansion Mayhem Hide and Seek Game Map Code: 7035-2787-5434
This is a remake of the classic Mansion Mayhem creative map that was released in Chapter 2. While the map looks too simple, it has a large number of hidden locations that prove to be challenging for seekers. This map is very favorable for Hiders, but is still strong as a nice classic map. The video below shows a lot of good spots for the old version of the map, but after reviewing the map, we've determined that a lot of them are still there!