Screenshot from MyFullGames
Faction missions in the Call of Duty: Warzone 2 DMZ become more difficult and tedious at higher levels. A Tier 5 Legion faction mission, All Fired Up tasks players with extracting large amounts of ammunition from the DMZ. You can complete this challenge by looting ammo while doing other tasks. However, there is a faster and more effective approach to this.
All Fired Up DMZ Mission
The All Fired Up mission has the following three tasks:
Mine 3500 Pistol/SMG Ammo
Mine 6500 AR/LMG Ammo
Extract 1200 shotgun ammunition
Let's say we are collecting and mining AR/LMG ammo. The first thing to do before deploying to a DMZ match is to select an Assault Rifle or Light Machine Gun in your loadout. If you don't have any weapons left in your inventory, try taking out some bots and grab your weapon. Now, acquire some money by looting or completing contracts like Safe Radioactive Material.
Related: All police station locations in DMZ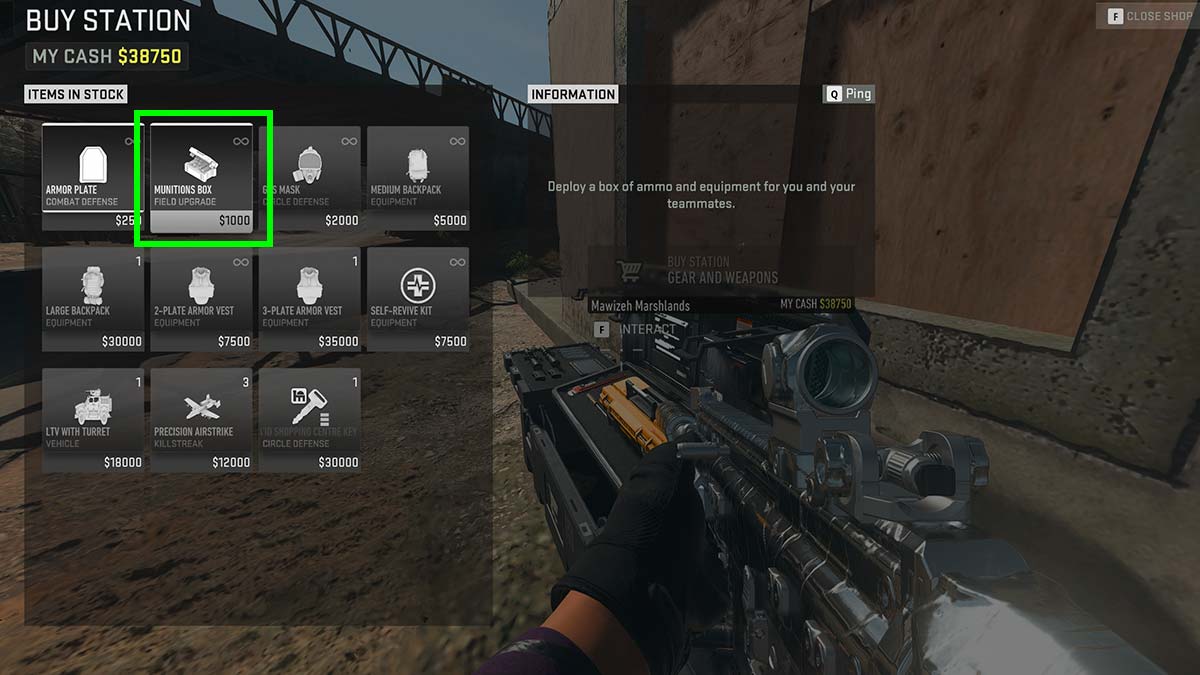 Once you have around 10000-15000 cash, head to a secure buy station. Buy a medium backpack in the store if you don't already have one, and then follow the steps below:
Buy crates of ammo for $1000 at the buy station.
Open your backpack and hover over your weapon. there will be a drop ammo option as shown in the second image. Press the gate multiple times until you run out of ammo.
Now press the field upgrade input to drop the ammo box. Be sure to throw the box a bit away from where you dropped your weapon's ammo pool.
Use the ammo box to replenish all your ammunition.
Pick up the ammo you dropped on the ground earlier. This will store the extra ammo in your backpack.
Repeat these steps until all the slots in your backpack are filled with the ammo you need, then take it out of the DMZ. You can complete this mission even faster while doing it with your teammates.
Stay tuned to the pro gaming guides for more Call of Duty: Modern Warfare 2 and Warzone 2 content. In the meantime, head over to our article on Where to Find the Toolbox Key and Caretaker's House in the DMZ.